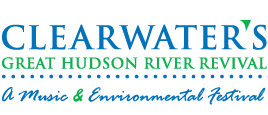 Dear Friends,
It is with great joy that we announce the completion of the restoration of the sloop Clearwater. Over the last 8 months, we devoted all of our time and resources to this epic, $850,000 restoration of our beloved sloop.
The sloop Clearwater is the foundation of our organization, she is the Hudson River's iconic tall ship, the vessel that brings people to the Hudson River and an inspiration to all who love her. Our work to protect the Hudson River is still our primary mission.
While we will not be having a Revival this year, we will be holding a number of smaller fundraising concerts and events up and down the River throughout the year, stay tuned and please join us!
If it were not for our dedicated members, volunteers, vendors, artists, and many supporters, there would not be a Clearwater. We appreciate your unwavering support these past 8 months. It was an incredibly challenging winter, but we're excited to start sailing again.
We ask you to stay with us so that we can come back stronger next year with a celebration truly worthy of 50 years and an incredible Great Hudson River Revival in 2017.