The Clearwater Festival features music, performances, and other activities both on and off-stage, including the Jam Tent, Jugglers, Clowns and Roving Artists, and the Walkabout Clearwater Chorus.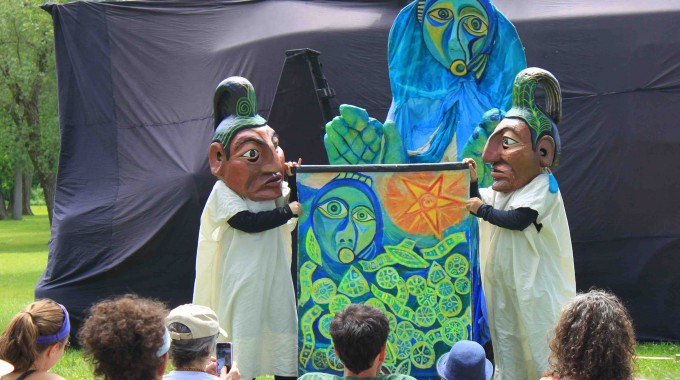 Arm-of-the-Sea Theater Experimental mask and puppet theater that illuminates the links between human communities and the life-support processes of the planet. Set by the riverside on the South Field, Arm-of-the-Sea Theater performances are a must see at the Clearwater Festival!
Jam Tent A recent addition to the Clearwater Festival, the Jam Tent is a place to bring an instrument or just your voice and share songs and tunes in an informal setting. Acoustic instruments only (no amplification) and bring your collaborative musicality to the table.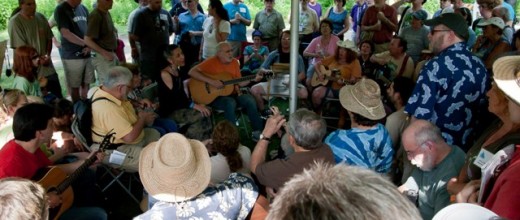 Juggler's, Clowns, & Vaudevillian Players Jugglers amaze, entertain, and teach the art of juggling in the JugglingArea. Clowns, mimes and acrobats goof around the festival grounds, inspiring laughter and amazement.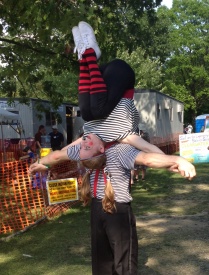 Walkabout Clearwater Chorus Founded by Pete Seeger in 1984, the Walkabout Clearwater Chorus will serenade you when you least expect it. Performing regularly throughout the tri-state area, you'll find them at the Clearwater Festival singing 'round and about the festival grounds. Click here to learn more about the Walkabout Clearwater Chorus.