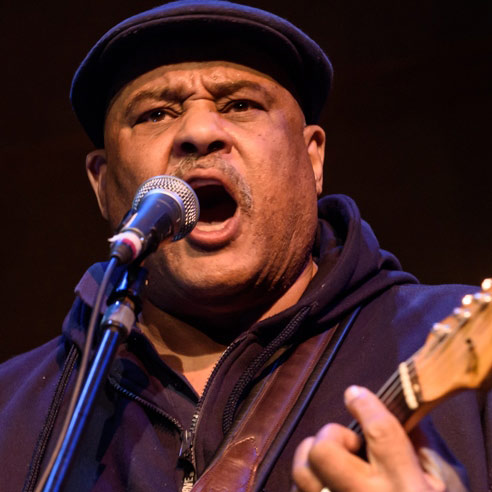 The Bounce-back Band is a perennial project of Stephen Smith. Stephen is a life-long resident of the Hudson Valley who has pursued a long career as an Environmental Engineer with LaBella Associates PC while also performing solo, in duos, and with bands as a guitarist, bassist, and singer. Stephen also served for 10 years on the Board of Clearwater, acting in the capacities of Treasurer, Secretary and Board President. Stephen is now active in North River Friends of Clearwater, the Albany-based Sloop Club.
The band is a vehicle through which Stephen's many musical friends can get together from time to time to perform and socialize around music. The Bounce-back Band has performed at numerous Clearwater fundraisers, shore events, and on board the boat. It has many, many iterations, since all the players are involved in multiple projects, but always seem to "bounce-back" for Stephen. The focus of the band is Stephen's love of music that is fun but with meaning and social conscience (i.e. woke), thus reggae and the Pete Seeger songbook are essential parts of the band's repertoire.
The current iteration was assembled especially for The Great Hudson River Revival, 2021 and consists of Stephen, on bass and guitar, Stephen's sister Robin Nzinga Smith, who is an accomplished flutist, saxophonist, and music educator living on the west coast, and Terry Hampton, a well-known and highly respected drummer residing in New Paltz, NY.
We sincerely hope you enjoy our rendition of Bill Steele's song Garbage, performed and popularized by Pete Seeger. It is submitted with love and appreciation for all of those who work to make the world, and especially our Hudson River a better place.
Stephen D. Smith