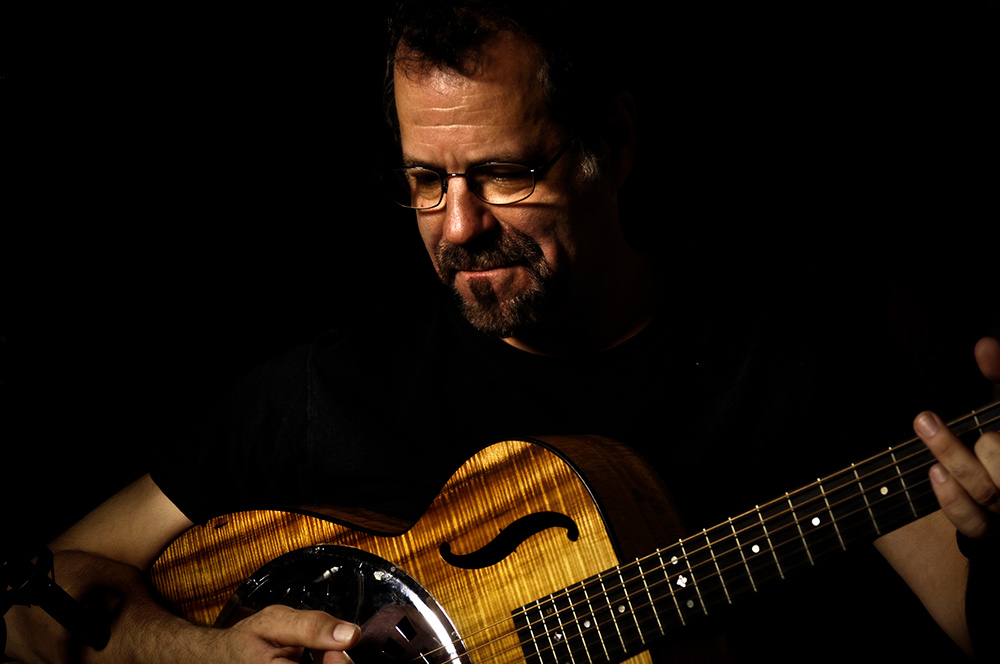 Cliff Eberhardt
Eberhardt got his start in music in the 70's and 80's under the tutelage of mentors Tom Paxton, Odetta and Richie Havens in Greenwich Village's legendary music venues like The Bottom Line, The Lonestar and Kenny's Castaways. While learning his craft, he was hired by production houses in NYC to sing national campaign jingles such as "The Heartbeat of America" for Chevy as well as jingles for McDonalds and Coca-Cola. He also won a local Emmy award for his theme song for NYC's CBS affiliate.
Cliff Eberhardt was signed to Windham Hill Records and released his epic first original album in the 90s. "The Long Road" features a title cut duet with the late folk icon Richie Havens and the first single "My Father's Shoes" hit #1 on the Billboard AC charts in cities nationwide. Eberhardt went on to produce 8 more albums on Shanachie and Red House Records to critical success as well as accumulating over 30 song cuts by other notable artists like Richie Havens, Shawn Colvin, Buffy St. Marie, Erasure, Russ Taff and Cry Cry Cry (Dar Williams, Richard Shindell & Lucy Kaplansky). His latest project is "Shrew Songs" – written and performed in the 2012 Folger Theatre's award-winning production of "The Taming of the Shrew". He is also well known as a songwriting teacher, producer and arranger.
Cliff's current projects include two new recordings (one of covers) and writing songs to perform in a new modern play – award winning Director Aaron Posner's "Heal" – which will debut in summer 2019 at the Getty Villa in Malibu, CA and is produced by the Roadhouse Theater in Bethesda, MD.
Cliff will also be rejoining his old pals, John Gorka, Patty Larkin, Christine Lavin and Cheryl Wheeler for a new "On a Winter's Night" reunion tour coming in late 2019/early 2020.
"Eberhardt sings with passion and wit…what makes his brand so rare is the self-assurance and poise he brings to his nearly flawless show." —The New York Post