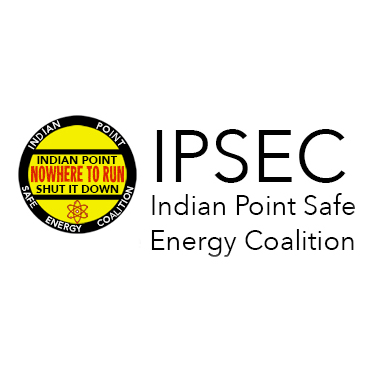 Indian Point Safe Energy Coalition
The Indian Point Safe Energy Coalition (IPSEC) is a coalition of environmental, health and public policy organizations, founded in 2001 to address the vulnerability of the nuclear reactors at Indian Point. Over 20 million people live within 50 miles of the plant. Our concerns include both existing radiation releases and potential additional releases from either human error, aging infrastructure or terrorism, and the flawed, unfixable evacuation plan. Our grassroots efforts have enlisted the support of hundreds of local, state and federal officials.
Read more at the IPSEC web site.