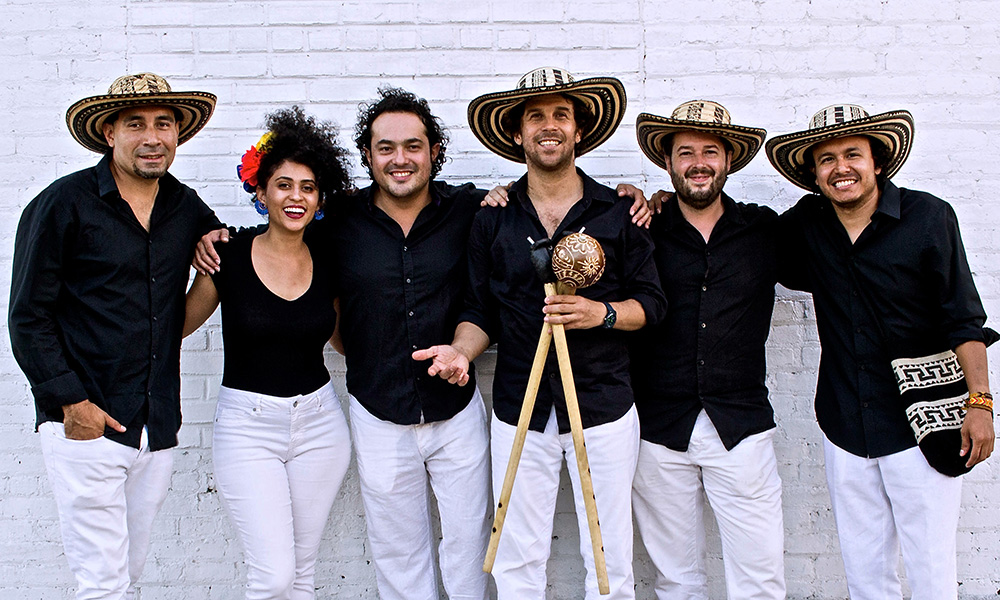 Colombian music ensemble funded by Martin Vejarano and Ihan Betancour in the
summer of 2000 in New York City. La Cumbiamba performs concerts and workshops
with traditional instruments from the Indigenous cultures, the European and African
Diasporas, as well as the mestizo culture of Colombia. All of which are blended together
to create the traditional musical styles that developed throughout the colonial era and
continue to evolve. For this concert La Cumbiamba eNeYé will perform in its Gaitas y
Tambores formation. Gaita Music was born as a result of the cultural syncretism that
took place during the years of the Spanish Colony in the territory we know today as
Colombia.