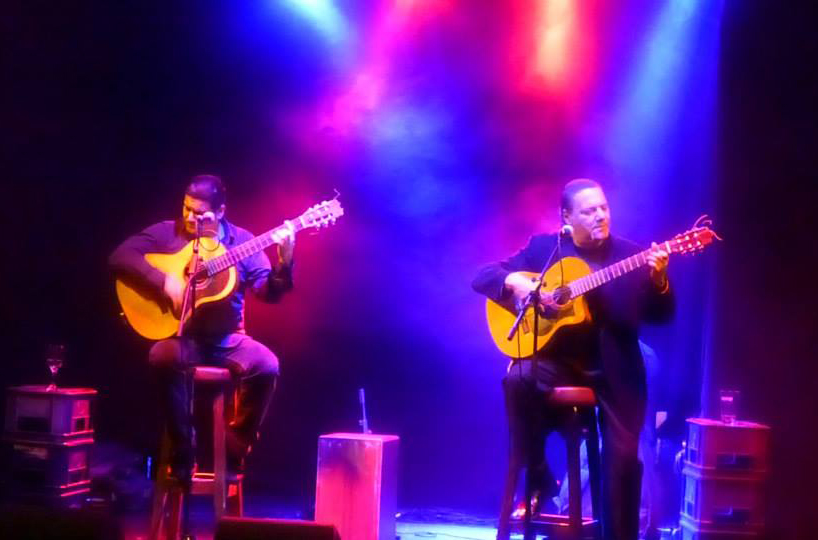 Los Cintron
The Cintron Brothers play a mix of World, Latin & Flamenco music and Rumba Flamenco. They performed for 12 years at the Metropolitan Opera in "Carmen"
at Lincoln Center and currently play for audiences around the world, including New York, Paris, Moscow, London, Ireland, Chile, Rome.
These two talented brothers are natives of Spain, residing in NYC. They showed promise at an early age and were encouraged to sing by their mother, Maria Teresa Laguna Santos. Rafael began singing his first harmony at the age of 8, Cristobal started at age 6, singing songs of Joselito. Rafael was highly influenced and studied guitar with musical greats such as Maestro Sabicas and Maestro Mario Escudero.
Born performers, Los Cintron exemplify all that is exciting and romantic about La Fiesta. Their guitars, vocals and melodies, set to enchanting rhythms, evoke the traditional sounds of Andalusia and their beloved Spain.