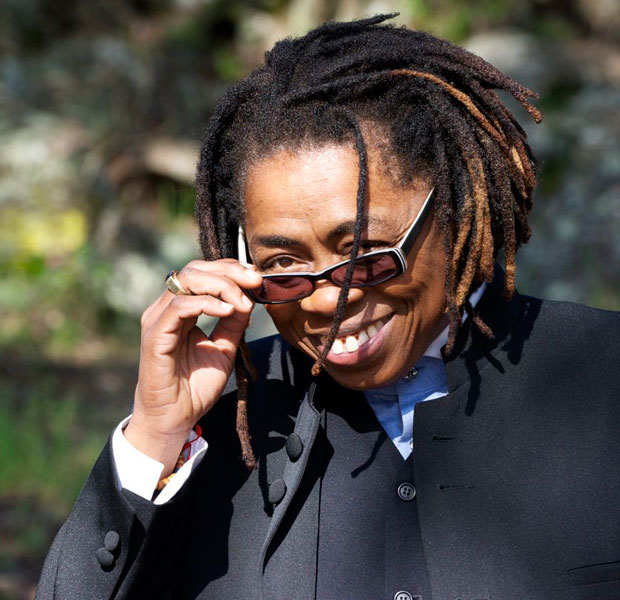 Melanie DeMore
SAY HELLO TO MELANIE DEMORE! Born in the Bronx, raised in Anchorage, folks moved all five kids to San Antonio, finished school, got out of Texas, kinda got off on being the only Black folk singer in Taos, N.M, then decided to get back into the mix, took all her stuff and moved to Oakland where she's been for the last 21 years. (Actually, Mel and Tracy C. had a good laugh one day in San Francisco where they finally met and realized folks had them mixed up all the time. They still do!) Every town Melanie traveled became her teacher and an opportunity to hone her craft as a songwriter, troubadour, and an emissary of tolerance, kindness, and harmony through the sound of her golden voice.
HERE'S THE DEAL: She's traveled the world, was a founding member of the Grammy nominated vocal ensemble Linda Tillery and the Cultural Heritage Choir, and is constantly amazed by her life. But nothing is closer to her heart than bringing people together wherever she is to experience the healing power of music. Whether she's performing solo, leading stick pounding workshops , doing residencies with choirs all over the country or teaching Sound Awareness to sixth graders, baby boomers, or senior citizens, one thing is certain: her mission is to make sure you unlock the key to experiencing yourself in all your Glory and return home with the very same excitement and passion for living that she herself has. When she comes your way, her energy will charge the very air you breathe like a meteor shower, so get ready to rise up!
Learn more at her web site.