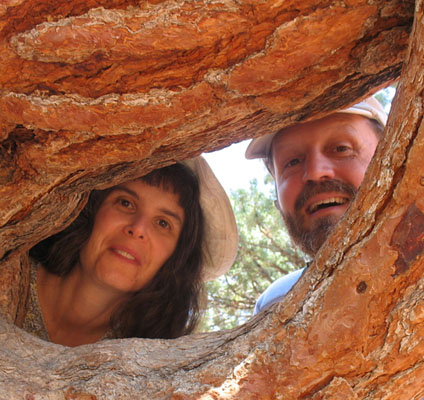 The Storycrafters – Barry Marshall, and Jeri Burns, PhD
Barry Marshall, and Jeri Burns, PhD have been working together as The Storycrafters since 1991. They are the 2018 recipients of the National Storytelling Network's "Circle of Excellence" Award. The Storycrafters have produced twelve award-winning CD recordings. Their 2018 book, "Storytwisting", published by Parkhurst Brothers Publishers, was the winner of the 2019 'Storytelling World' Award.
In addition to their work as performers, Jeri and Barry are healing storytellers at the Stamford CT Hospital psychiatric unit, and were adjunct college faculty at Southern CT State University. Jeri is adjunct college faculty at SUNY New Paltz, and communication coach of public defenders for the New York State Defenders' Institute, Albany NY. Barry is sound engineer and producer of storytelling recordings at Our Old House Studio, Hudson NY.
Learn more at Storycrafters.com.