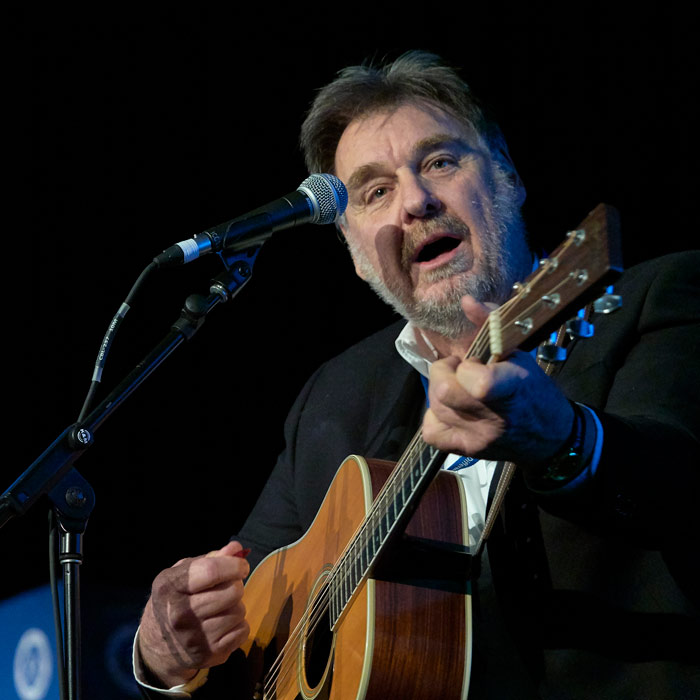 Maurie Mulheron
Maurie Mulheron has been singing folk songs and playing banjo, guitar and mandolin from about the time he saw Pete Seeger in concert in 1968 at the Sydney Town Hall, Australia. Many years later Maurie would write "One Word…WE!" a two-hour musical biography of Pete that played to packed theatres and folk festivals across Australia. At different times during the development of the script, Pete offered Maurie encouragement and advice.
While Maurie sings contemporary and traditional Australian folk songs he also specialises in the songs of the 'sixties folk revival. For over 40 years, Maurie has performed in folk clubs, festivals, theatre shows and concerts in Australia and overseas.
More recently, just before COVID hit, Maurie developed and narrated a tribute concert about Phil Ochs featuring other artists at the Illawarra Folk Festival, held each year just south of Sydney.