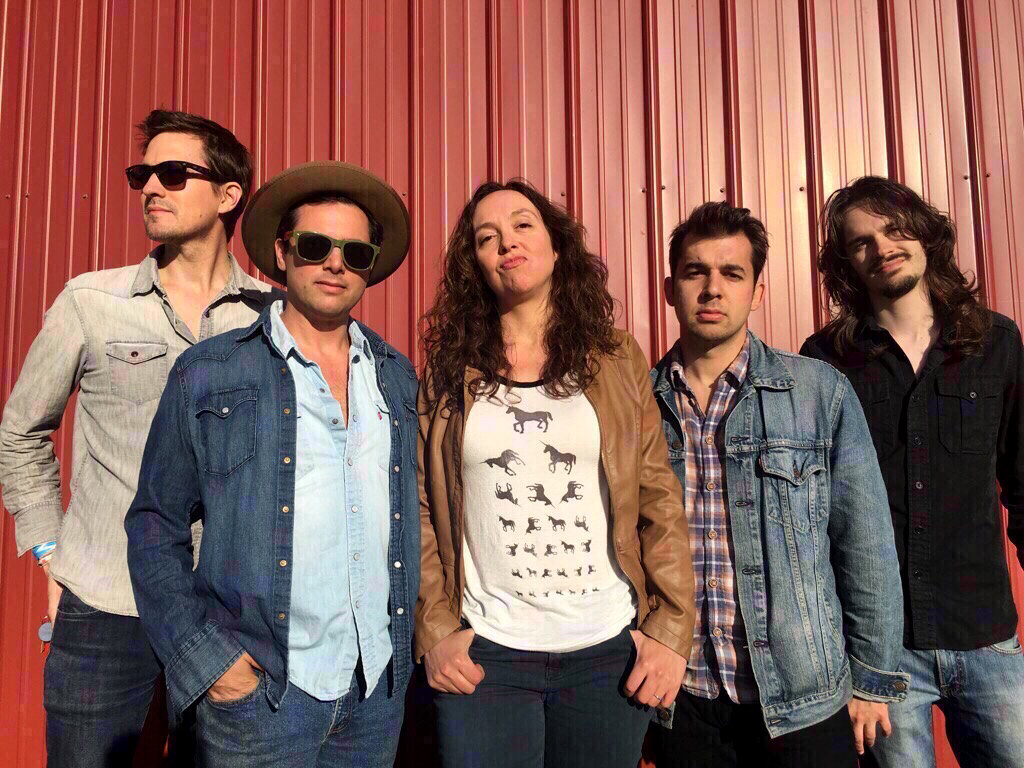 A concert by The Mammals is healing and inspirational. It's not only the magic of their combined voices; Ruth Ungar's remarkably soulful grace and Mike Merenda's hushed and intimate ease, it's also the lyrics themselves that strike deep and spark smiles. Nominated for Song of the Year at the International Folk Music Awards, the title track of their 2018 album Sunshiner is an instant full-room sing-along, with a chorus that honors the past while envisioning a bright future of green energy, and good, positive human collaboration.
Yes my daddy was a miner, but I'm gonna be a Sunshiner . . .
The band's quintet lineup features dynamic drummer Konrad Meissner and a rotating inner circle of their favorite bass and organ/piano players. The Mammals joke that they're "too folk for the rock show" and "too rock for the folk show" but in reality they hit the critical emotional and sonic touchstones of both. Their performances are propelled forward buy just the right amount of guitar grit, soothing harmony, barn-burning fiddle, retro grooves, and storytelling savvy.
Come fill my bowl with some rock-n-roll or some fiddler who can play
Very loud or very light, keep us up all night, gonna kiss the break of day
The Mammals' 2019 live in-studio video release of Ashokan Farewell (written by Ungar's fiddling father, Jay Ungar, and known as the theme for Ken Burns' PBS Civil War series) was premiered by Folk Radio UK as the band made their official Celtic Connections debut in Glasgow. A concert reviewer there called them "gently-mannered activists with well-crafted songs that successfully ask potent questions of politicians and raise issues to probe how we can improve the planet . . . with enjoyment of their music underpinning the approach overall." In a style learned from mentors like Pete Seeger, this band masterfully weaves instrumentals into the set to allow for dancing and to let the words sink in.
There's a better world in store / And we some days sing the blues
Some days sing those harmonies too / And one day sing those words that will make it true . . .
Having met in the dive bars of NYC's Lower East Side "anti-folk" scene in 1998, Ungar and Merenda quickly surrendered to the magnetism of their musical and personal connection which has now lasted them thru occasional solo tours, over a decade of touring as a duo, the first incarnation of The Mammals (which included founding member Tao Rodriguez-Seeger), the creation of their bi-annual festivals the Winter & Summer Hoot, and also marriage, parenthood, and the predictably unpredictable evolution of the music business. They have responded to the inherent challenges by writing better and better songs, collaborating with their heroes, self-releasing singles and donating download sales to good causes, harnessing support through a growing Patreon community, and expanding their fanbase through constant touring and positive energy.
I'm keeping my own nose to the grindstone, I like the way it feels . .